Library Hooglede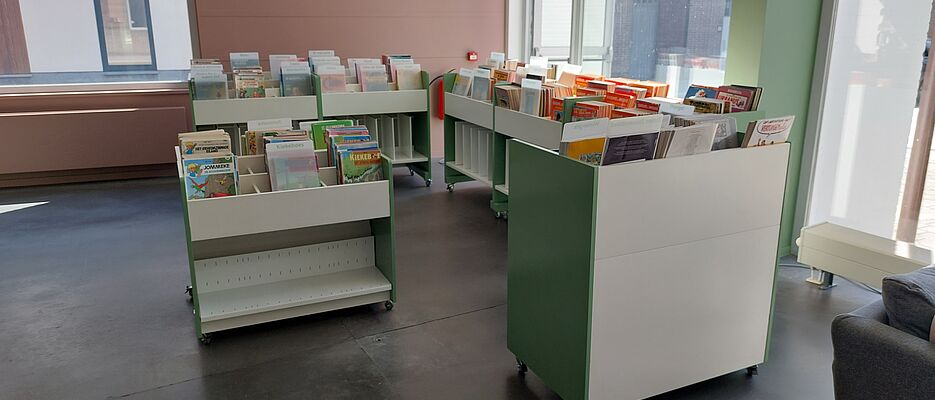 The municipality of Hooglede thought it was urgent time to give the inner and outer walls of the Hooglede Library a new look.
That is why Hooglede's technical department was commissioned to provide the Hooglede library with a makeover. From now on, the library will be able to welcome its visitors at a professionally painted location.
The preparation was done with Zinsser 1-2-3 and the finishing with Paracem Deco Ultra Clean Extra Mat. The exterior walls were primed with Pegaprim in preparation of a finishing coat of Paracem Universal.
The soothing colors provide a paradise for all culture and reading enthusiasts. The ceiling is dark green and the pylons and bookcases were painted in the color Green mile. The accent walls were given an anthracite grey color and rose on the other hand. A daring but successful combination!