Private residence Sinaai - outdoor walls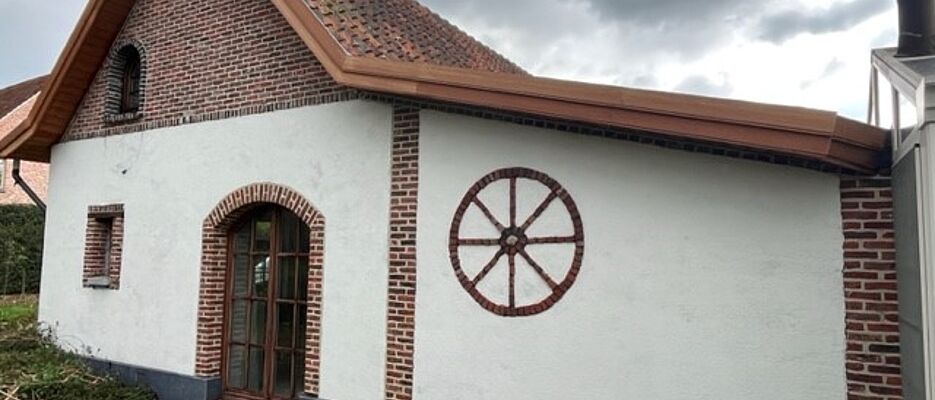 Description
Painter Per4mance projects bv undertook the project of painting the outdoor walls of a private residence in Sinaai. Their exemplary workmanship demonstrated a profound understanding of the unique challenges associated with exterior painting, by utilizing high-quality materials that ensure durability, weather resistance, and long-lasting aesthetic appeal.
The application of Mathys Murfill Quartz was executed with first a layer of Pegafix on the entire surface to be painted.
Afterwards a layer of Murfill Quartz was applied with a consumption of 1 – 2.5 kg/m², depending on the condition of the substrate and the desired appearance. Finally the result was finished with a layer of Paracem Universal.
Year:
2023
Country:
Belgium
Products:
Mathys Paracem Universal
Substrate
Exterior wall
Painter:
Per4mance projects bv